"Lease Dallas County gas rights with New York capital and flip the leases at a profit."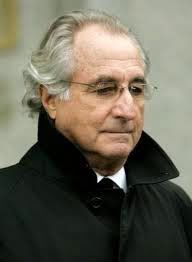 Bernie Madoff ~ The King of Thieves



12:11 AM CDT on Sunday, November 7, 2010

By RANDY LEE LOFTIS / The Dallas Morning News
rloftis@dallasnews.com

...
On its face, the Dallas County venture looked like many others in the Barnett Shale, the nation's biggest gas field, where companies have drilled an estimated 17,000 wells since 2005.

The party obtaining a gas lease from a mineral rights owner might be just a middleman, hoping to resell the lease to a production company.

...
Court filings do not list the total profit for all participants, but they do specify Conglomerate Gas II's share: more than $3.34 million. [emphasis added.]
Read the rest of the story
here.