In a story appearing in today's Dallas News, Chesapeake CEO

Aubrey McClendon

said:
"It's a Big Boy's Game."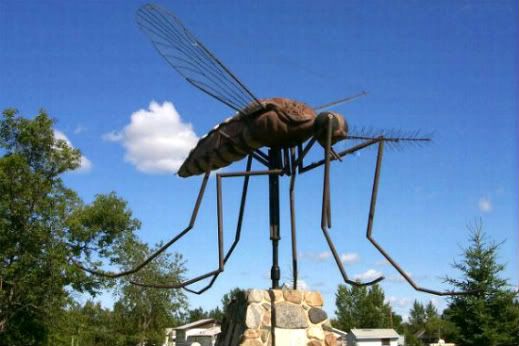 Sure thing. Westchester Neighbors know all about Chesapeake's Big Boy who made himself at home with the Chesapeake MONSTER FRAC Pond last summer. We expect to see him again, soon, as the weather warms up...and he discovers that his FRAC Pond is still there.
In a speech to the
Society of American Business Editors and Writers
conference
Friday, April 8th, CEO McClendon also said:
"I believe every one of these issues or inconveniences we've had has an engineering solution or a human solution," said McClendon, who leads the most active natural gas driller in the country.

Still, the push-back to drilling from environmental activists and neighborhood groups will cost the industry, he said. As lawmakers halt drilling in some areas or add regulations, there are "financial costs, and it's going to drive smaller companies out of business," he said.
Read the story. Be amazed. No mention of the

Barnett Shale

in there that I could find. Maybe he doesn't want his [Dallas] audience to realize how close all the problems are to them.
But just in case...he's

already hedging his bets

. Now, he's going to be

fracking for oil.
"He said domestic drilling has added hundreds of billions of dollars to the national economy, and the techniques the industry developed for gas are being applied to oil. A boom in domestic oil could fundamentally change global politics and allow Americans to distance themselves from problems in the Middle East, he said.




"We will increase oil production in the U.S. by 50 percent in the years ahead," he predicted."
Batten down the hatches, everybody.

The Big Boys are gonna forget big gas and go for the

BIG Oil

.

No telling what horrors that might bring in the "guinea pig" stage for our communities that are already the all-important "reservoirs" to O&G production.
God. Help Us. Please.
Link to Dallas News Story.